Josh Laser Clinic is a Wellness Health Care Center in Gwalior. Strategically located at 1st floor, 29, Saraswati Nagar, Patel Nagar Road, Gwalior Madhya Pradesh 474011.
The Josh Laser Clinic and Wellness offers superlative care in the wide range of surgical specialties including Obstetrics & Gynecology, Pediatrics, General, Burn and plastic surgery, antiaging and aesthetics.

Laser- vaginal tightening and rejuvenation for laxity, dryness, pelvic organ prolapse,treatment of mild to moderate urinary incontinence, urinary leakage, menopause etc.

Acne, scars, skin tags, Lips Resurfacing, Snoring, sexual dysfunction, stretch marks,Plastic & Cosmetic Surgery through laser treatment etc.

Happiness studio, counselling sessions (antenatal and postnatal classes and others).
In addition, The Josh Laser Clinic and wellness provides Relaxations Exercises like prenatal, antenatal, postnatal classes and brain simulation activities for couples, (Shishu Puram, Gwalior)yoga, Zumba sessions.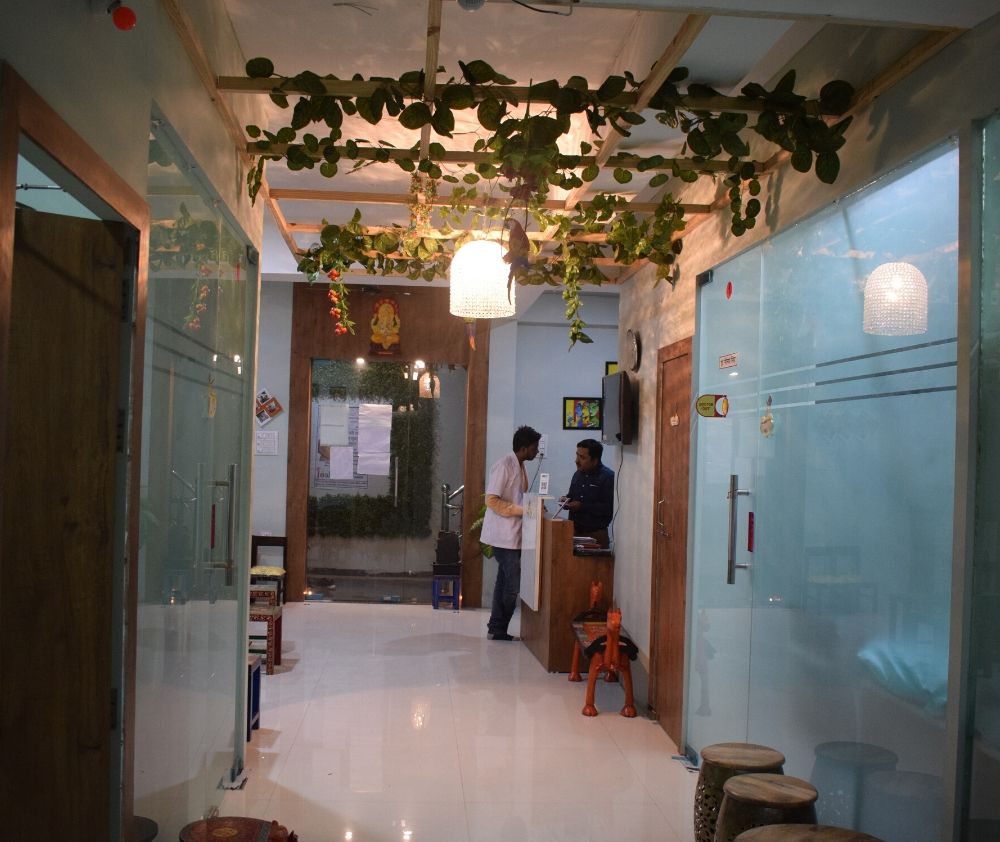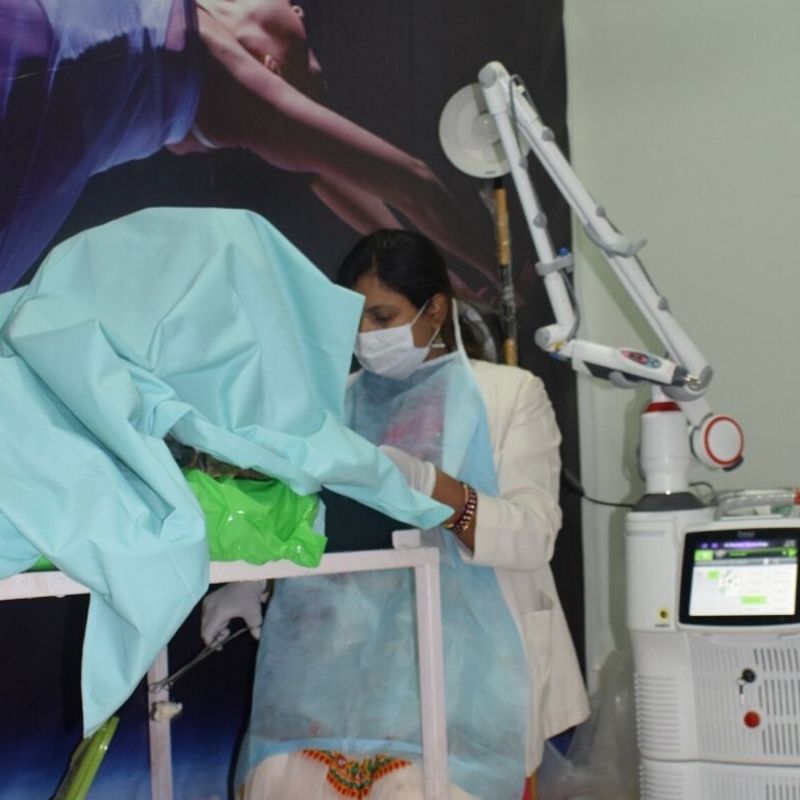 The Best Laser Skin Clinic in Gwalior
Over the course of its journey, this business has established a firm foothold in it's industry. The belief that customer satisfaction is as important as their products and services, have helped this establishment garner a vast base of customers, which continues to grow by the day. This business employs individuals that are dedicated towards their respective roles and put in a lot of effort to achieve the common vision and larger goals of the company. In the near future, this business aims to expand its line of products and services and cater to a larger client base. In Gwalior, this establishment occupies a prominent location in Govindpuri.
It is an effortless task in commuting to this establishment as there are various modes of transport readily available. It is at Patel Nagar Road, Infront Of Child Court, which makes it easy for first-time visitors in locating this establishment. It is known to provide top service in the following categories: Hair Transplant Clinics, Cosmetic Laser Surgeons, Burn Surgery Doctors, Laser Treatment For Strech Marks, Breast Enlargement Doctors, Face Lift Doctors, Cosmetic Surgeon Doctors, Laser Treatment For Birth Mark Removal.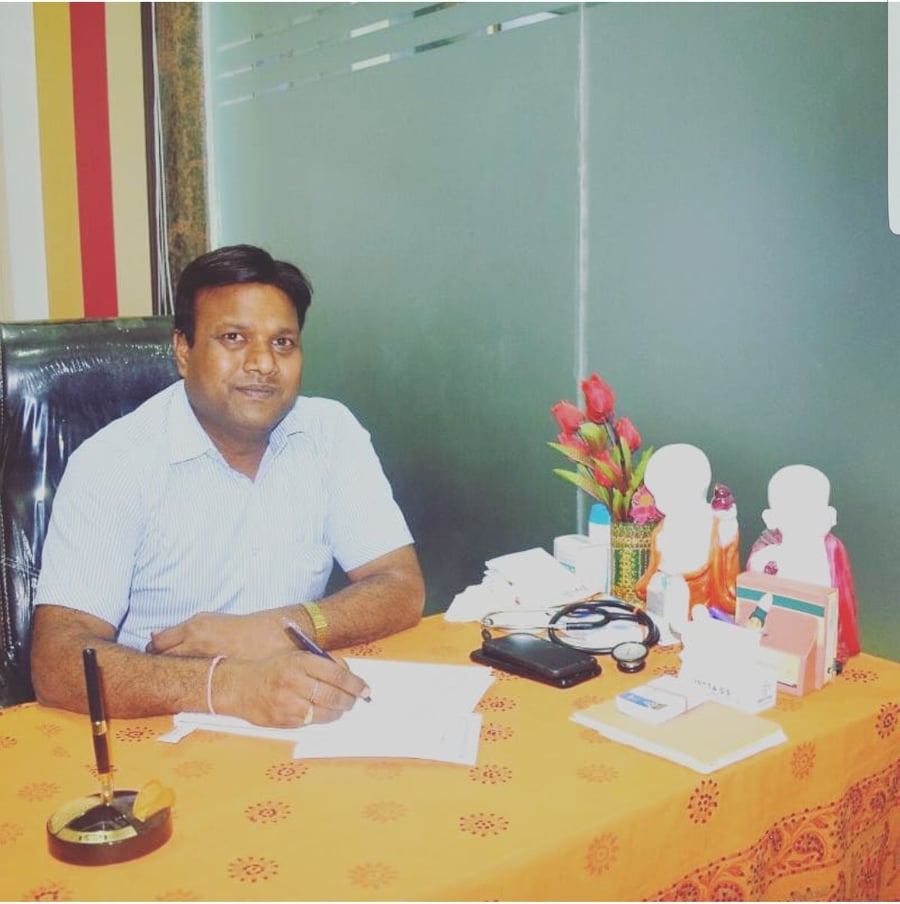 Dr. Mukesh Singh Narwaria
Dr. Mukesh Singh Narwaria did his M.B.B.S MS (General of Surgery), M.Ch (Plastic & reconstructive Surgery), institute of medical sciences. Banaras Hindu University Varanasi U.P., F.I.A.G.E.S.(Fellowship Course Indian Association of Gastrointestinal Endo Surgeons), F.A.I.S. (Fellowship of Association of Indian surgeons), M.Ch (Dept of plastic surgery),From Institute of medical sciences. Banaras Hindu University, Varanasi (U.P.).
Providing his services since 2002. He is life members of various medical associations and organizations like A.S.I.C.O.N, A.P.S.I, I.M.A, IAGES, Herniocon Society, Society of endoscopic and laparoscopic of India(SELSICON) etc.  Providing consistent and high quality care to our patients achieving a positive outcome through best of efforts. Proving most advanced facilities at affordable cost for patients.
He is serving not only to the people of Gwalior or Madhya Pradesh, but also from the neighboring districts of Uttar Pradesh and Rajasthan besides, some patients coming even from far distant states. He is serving with meagre resources a hand and with generous through a limited quantity.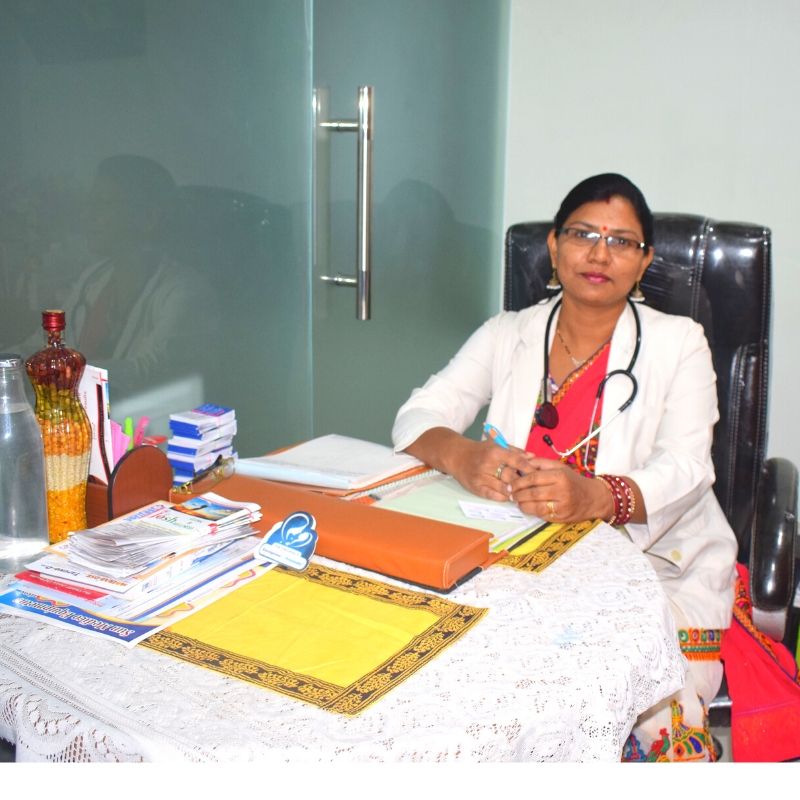 Dr. Neelam Singh
Dr. Neelam Singh did her M.B.B.S. (Bachelor of Medicine, Bachelor of Surgery), D.G.O. (Diploma in Gynecology and Obstetrics) and also specialist in Cosmetic Gynec, Laparoscopy, infertility.
She has served the Government with Honest dedication, as Obstetrician & gynecologist in various Hospitals, Shyam Shah medical college, Rewa, kamlaraja hospital G. R. Medical College, civil hospital hazira, Birla nagar maternity hospital at Gwalior from 2006 to 2019. Now she is providing her services to patients at Josh Clinic and Wellness.
During this period, Sheactively assisted and performed a vast variety of major and minor Gynecological and Obstetrical procedures including labor room and operative procedures, caesarean section, pregnancy complications, abdominal and vaginal hysterectomies, suspension procedures for prolapse and urinary incontinence under cystoscopy guidance. Her expertise lies in benign gynecology, Cosmetic Gynae, minimally invasive surgery and laparoscopy, vaginal surgery, Infertilityproviding comprehensive services for adolescence health, family planning, premarital and PCOD care, breast and cervical cancer awareness as well as pre-cancer treatments. She has many academic achievements, presentations and publications to her credit.

Better Health Care is Our Mission
24/7 service. Same Day Appointments are Available.
Call Us
0751-3590634
+91-9303386418
Email
joshlaserclinic@gmail.com
Address
1st Floor, 29, Patel Nagar Road, Anupam Nagar, Saraswati Nagar, Gwalior, Madhya Pradesh-474011